Known as "the city in a forest", Puerto Princesa boasts as its number one tourist attraction, the Puerto Princesa Subterranean River. It is also tagged as one of the New Seven Wonders of the World and a Heritage Site as well. That is why when I found out that I would be visiting this beautiful island of Palawan again, the Underground River was on top of my bucket list! 
From the main town of Puerto Princesa, we drove for another 45 minutes to Sabang Boat Terminal. This is basically the drop off point if you want to go to the river. My advice is when you arrive in Puerto Princesa is to go to a travel tour and organize your trip to the cave with them. It saves the hassle of queuing up which takes so much time. The place gets busy most of the time so make sure you have someone who can take care of everything for you. That's a big comfort! 
It was overcast when we arrived and the waves were a bit rough. So if you are very sensitive to sea travel, take some motion sickness medicine. 
The trip normally takes around 20 minutes maximum to the subterranean river. And when we arrived, we walked through the some forests and after a few minutes, I finally met one of the world's wonder!
While the underground waterway is really more than 8km long, tourists are only permitted to go just 1.5km upstream into the area. It's conceivable to continue 4.3km upstream after securing a permit from the Subterranean River National Park Office in Puerto Princesa which can be secured no less than two days ahead of your visit. The limestone cave, where the river passes by, is one of the longest safe river-traversed passages on the planet. 
The cave incorporates real arrangements of stalactites and stalagmites, and a few expansive chambers, including the 360-meter-long Italian's Chamber with roughly 2.5 million square meters by volume. It is one of the biggest cave rooms across the world. The lower part of the waterway up to 6 km from the ocean is liable to tidal impacts. Until the 2007 disclosure of an underground waterway in Mexico's Yucatán Peninsula, the Puerto Princesa Subterranean River was rumored to be the world's longest underground river. 
The zone likewise speaks to the natural surroundings for biodiversity preservation. The site contains a full mountain-to-the-ocean biological community and has probably the most critical woodlands in Asia. It was recorded by UNESCO as a World Heritage Site on December 4, 1999. 
The tour took us around 2 hours including the boat ride. It was a great boat ride. The boat man was quite humorous as he explained and showed us the different parts of the cave. Just don't open your mouth while looking up as bats poo may land straight on your face. They said the smell was really bad but when we went inside it wasn't bad at all. I wish we could carry on until the end of the river but then again we were only allowed up to a certain area. It was a great tour and I could not wait to bring and show them this great wonder that we all can be proud of. 
Part of our tour is a buffet lunch in one of the restaurants around Sabang Port Area called GUSTO GRILL. Aside from the buffet lunch, what struck me most was an exotic food that I haven't tried before and that is the TAMILOK. It is basically a type of worm, slug, I dont know! But it was slimy and eaten raw dipped in vinegar. Well I am not always here so I decided to give it a go! 
So I asked this nice lady that I wanted to try it, so she prepared it in front of me and explained a little bit where they get them from and how should it be eaten and much more. It was interesting and at the same time was intense as I haven't tried any exotic food ever in my life!
Verdict: Ok for the first! It was difficult to swallow and was very slimy. I like the vinegar dip but it's ok for the first try! I challenged everyone to be brave and try it too! I felt like I was in fear factor! Lol.. 
Aside from the famous underground river, Puerto Princesa is famous for its many attractions. 
1. Mitra's Ranch
One of the most visited tourist destinations in Puerto Princesa, Mitra's Ranch is exclusively owned by late Ramon Mitra Jr. This charming place is very relaxing and perfect destination to chill and unwind. The serene atmosphere is also the favorite of visitors. 
2. Baker's Hill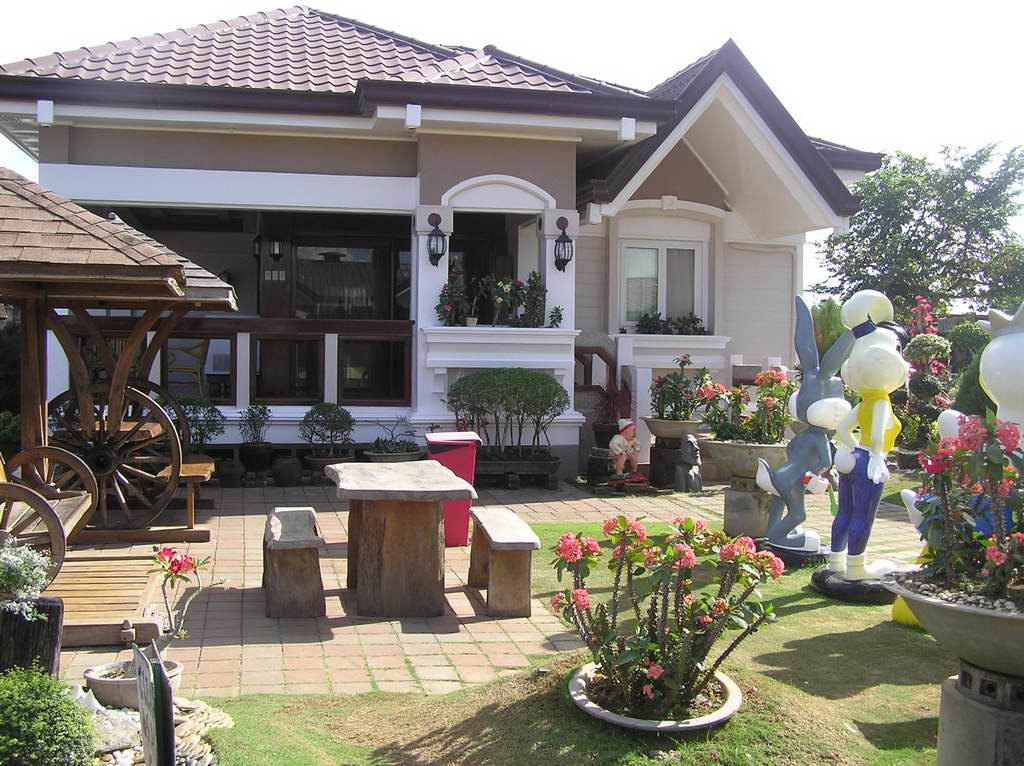 Source: tourism.puertoprincesa.ph
A bakery and theme park combined together makes a perfect getaway for hungry tourists. A variety of foods and snacks are available here. You should also try their dish and desserts, only found in Baker's Hill. They also serve exotic food, Tamilok, which is very popular with tourists and locals. Delicious foods are not the only thing you can find here, souvenir shops and a mini zoo.
3. Kalui Restaurant 
Never leave Puerto Princesa without stopping by and have a sumptuous meal at this restaurant. What I like about this place is that you don't need to spend that much to experience great food. Enjoy local and fresh delicacies at a very artistic ambiance which made this place one of the most visited restaurants in Puerto Princesa, Palawan 
4. Immaculate Conception Cathedral
Source: https://c2.staticflickr.com/6/5060/5580605051_ebd96b76f2_b.jpg 
This blue-colored cathedral is another famous destination in Puerto Princesa. It has pointed symmetrical arches made of Gothic Craftsmanship Style. It is a good reminder of Medieval European era.
Please follow and like us: